Greetings Descendants!
As you may know, following our 6.4.2 Patch, all Support queries will now be rerouted to our KIXEYE system. However, in order to submit Support Tickets, you will first need to create a KIXEYE account.
To create a KIXEYE account, first visit www.KIXEYE.com and select the 'Sign Up' button in the top right hand corner of the screen.
Once you have selected Sign Up, the following box will appear: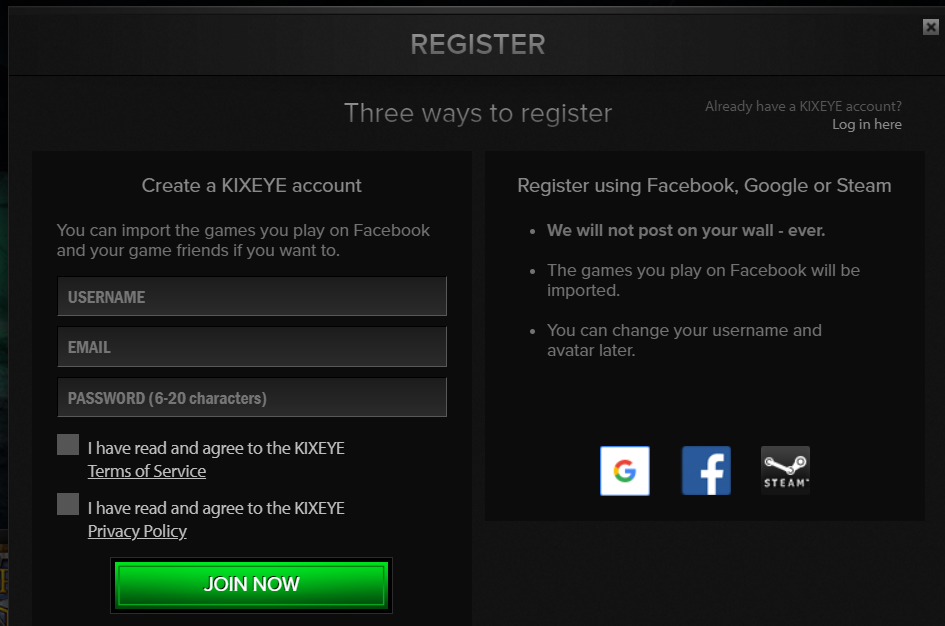 For Rise of Firstborn we would recommend signing up via Google or via email. To sign up via Google, you can select the Google logo on the right hand side of the Register form. This will open a new popup which will ask you to sign in to your Google account.
To sign up via email, enter a Username, Email and Password into the form on the left hand side of the Register form. Once you have agreed to the Terms of Service and Privacy Policy, you can then select JOIN NOW. Once you have done this, you should receive an email confirmation asking for you to verify your account. After you have verified, you can then use your newly created account to login to the Help Centre and submit Support Tickets.
Submitting a Support Ticket:
To submit a Support Ticket, simply sign into the Help Centre and select the 'Submit a Ticket' button at the top of your screen: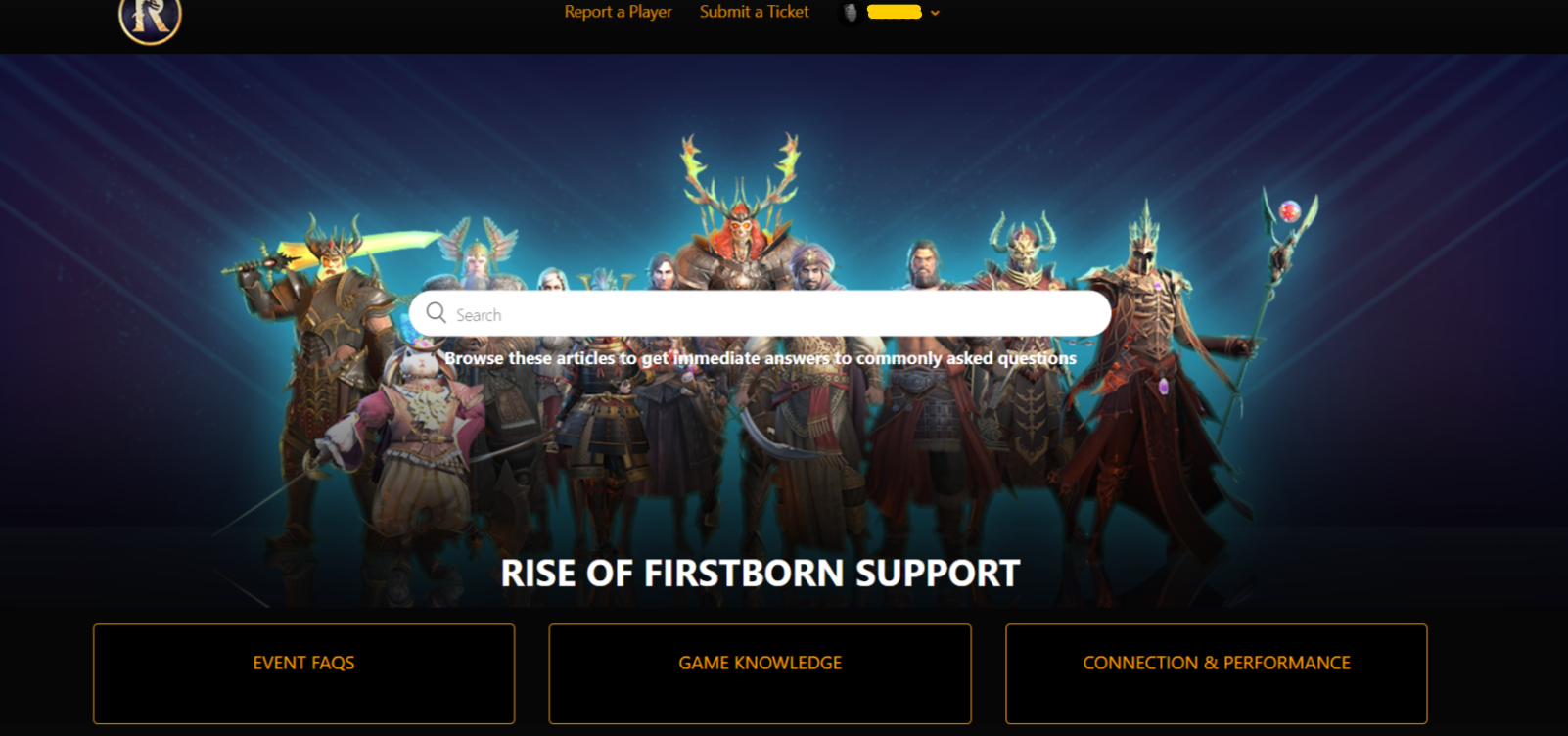 If you are submitting via a mobile device, you will instead select the Hamburger Menu which will open a drop down box. This will give you the option to submit a Support Ticket or a Report a Player: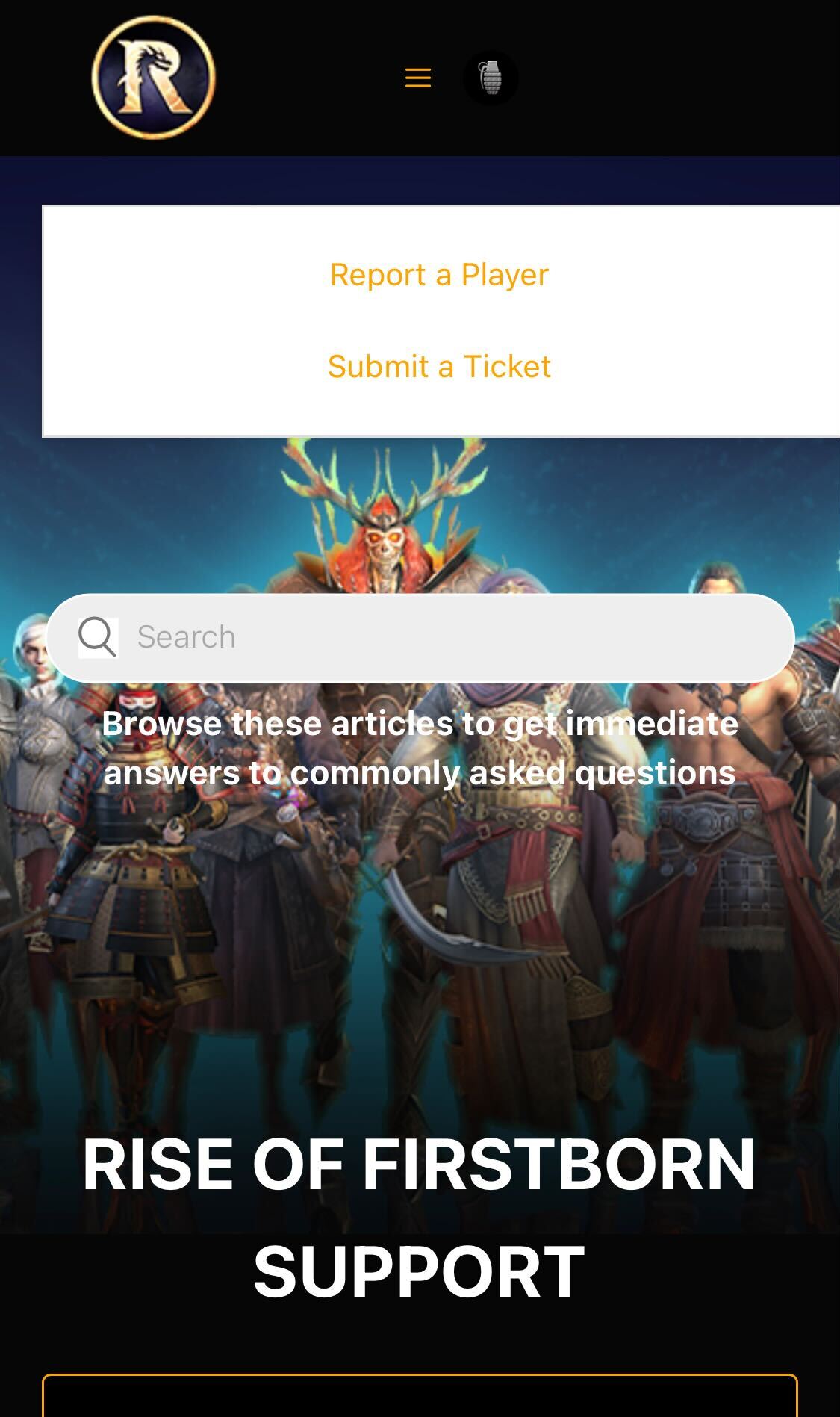 When submitting your ticket, it is very important to include your PID and as much detail as you can about the issue that you are facing so that we can identify and resolve your query as quickly as possible. Some good things to include in your ticket are:
Brief description of the issue you are facing
When you first encountered this issue
The platform that you are playing via
Once we have this, our Support Team will be more than happy to take a closer look into what may be happening and will be happy to discuss this further with you!
Checking your Ticket Status
If you have already submitted a Support Ticket, you can check on the status by logging into your KIXEYE.com account, navigating to the Rise of Firstborn page and selecting 'Support'. Once the Support page loads, you should then select your Username along the top and the 'My Activities' option from the drop down menu: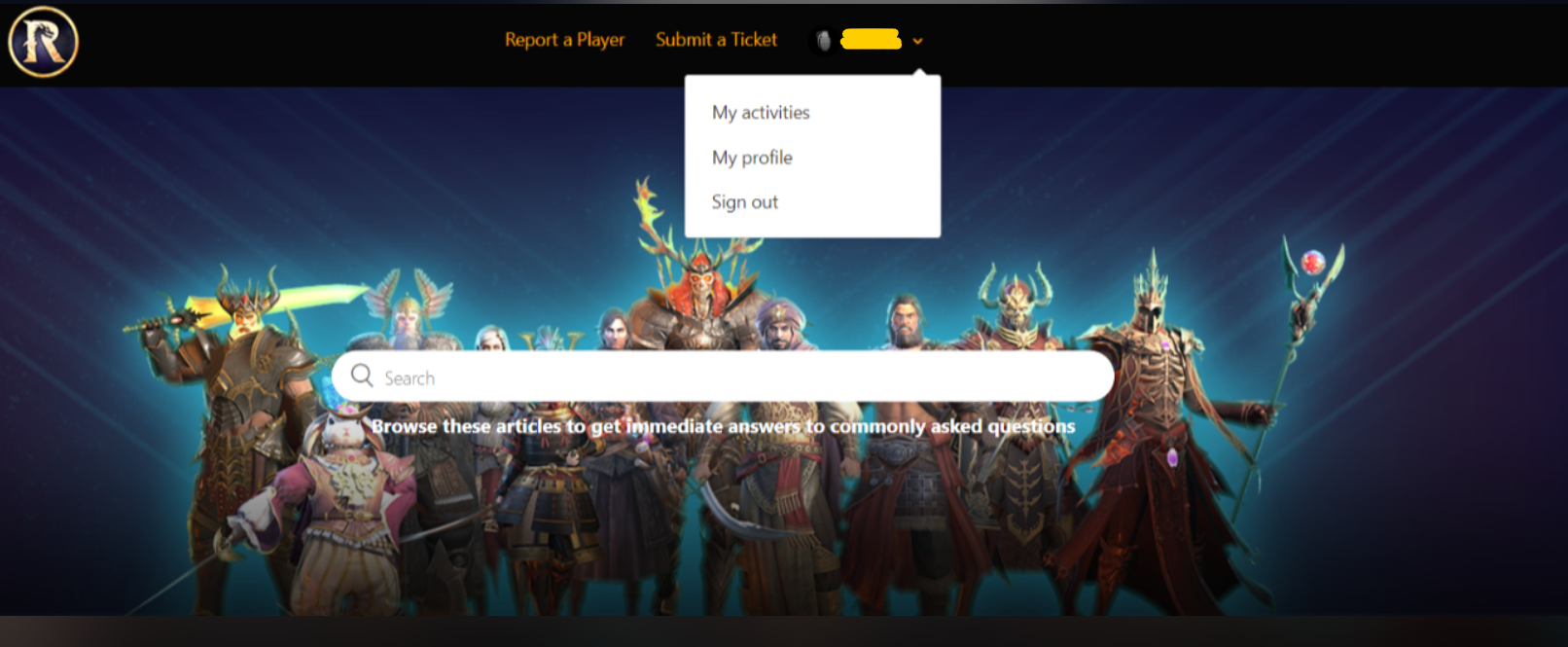 When the My Activities page loads, you will be able to see your Ticket history and the status of your ticket:

Clicking the title of the ticket will allow you to read any updates from Customer Support or to add additional comments or screenshots to your ticket: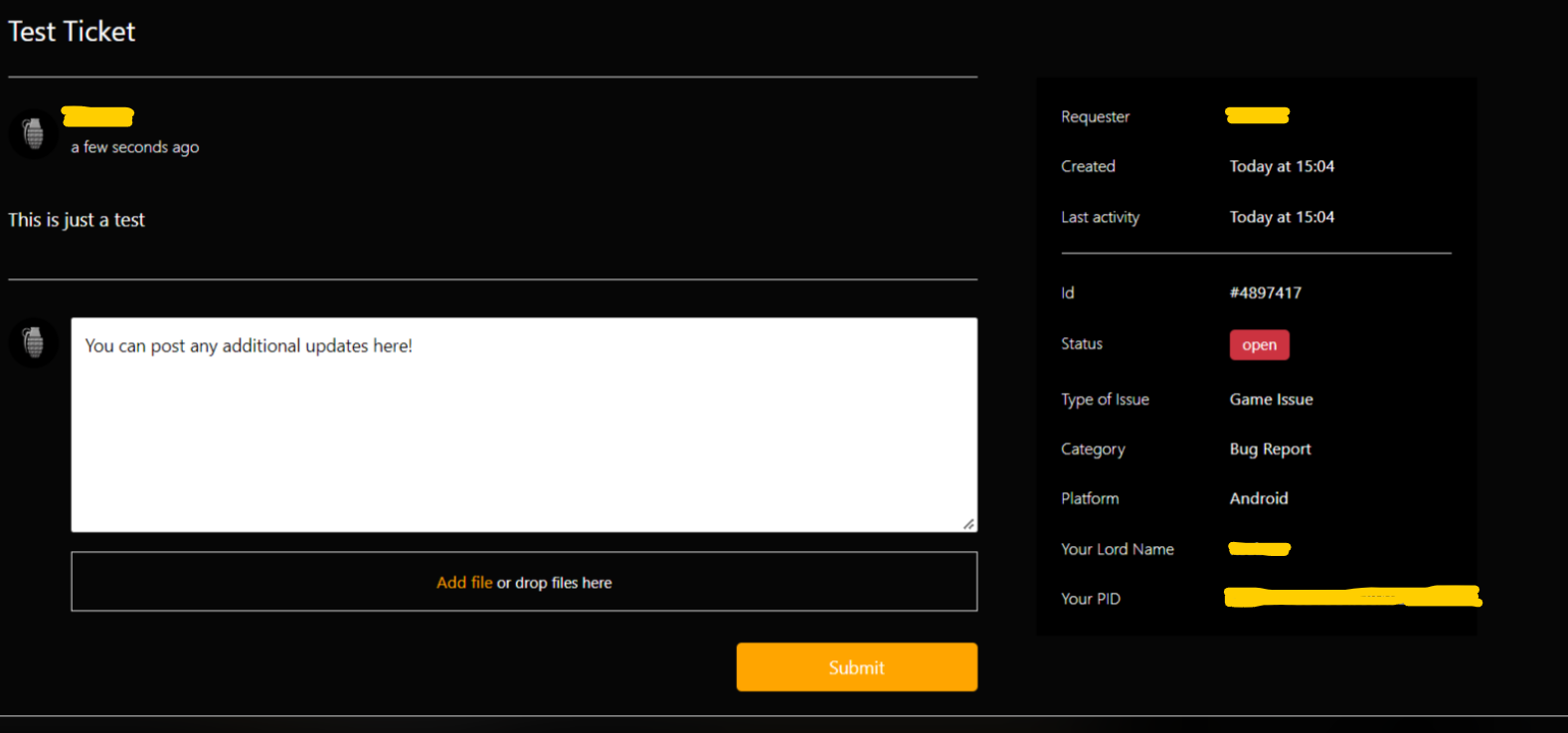 We hope this guide answers any questions you may have but if you do have further concerns, you can always let us know on our Discord server and we will be happy to help: https://discord.gg/rfb